Sunset in Kauai is arguably the best time of day! There's nothing quite like that golden hour in paradise, and an amazing activity you can do during this magical time is a sunset dinner cruise. Check out some of the resources below for taking a sunset dinner cruise around the beautiful island of Kauai!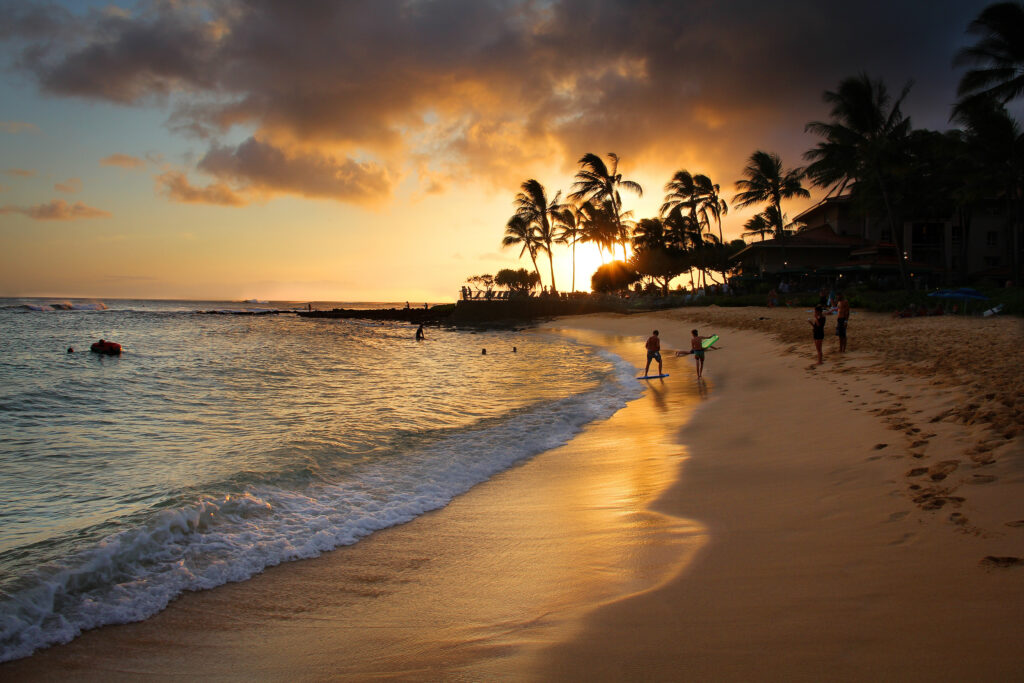 Located near the north shore in Hanalei, be sure to check out Holo Holo Charters. They offer a Napali Coast sunset tour, with the choice of their 65-foot cruising catamaran or their 50-foot sailing catamaran. You can enjoy a delicious Hawaiian-inspired meal along with drinks and a champagne toast! Their 65-foot cruising catamaran is a very steady and stable dinner cruise option.
Once you are on board, you can sit back and relax while taking in all the sightseeing that Kauai has to offer! You can grab a drink of beer, wine, seltzers, or their delicious Mai-Tai's made with locally-made rum. There is also a champagne toast at sunset! And of course non-alcoholic drink options are available as well.
While taking in all the sights of the Napali coast as you can, the crew will set up dinner on the way back to the port. Appetizers will be served along with a dinner that includes a Hawaiian-inspired stir fry, and of course dessert to finish it all off.
With a passion for sailing, Holo Holo Charters also offers a 50-foot sailing catamaran that they will hoist the sails on if the weather is permitting. You can experience the calm and relaxing quiet of sailing with the motors off and the natural push of the wind on this boat. These sailing tours cover over 60 nautical miles, so most of the trip will be motoring but if weather allows then there could be up to 30 minutes of sailing time!
Another unbelievable perk to booking a sunset dinner cruise is the chance to experience some whale watching as well! Right now is the perfect whale watching season and if you're lucky, you can spot some whales right from the dinner cruise. Tickets for these dinner cruises can be purchased for $180 for adults and $160 for children ages 5-12. You won't want to miss this spectacular experience!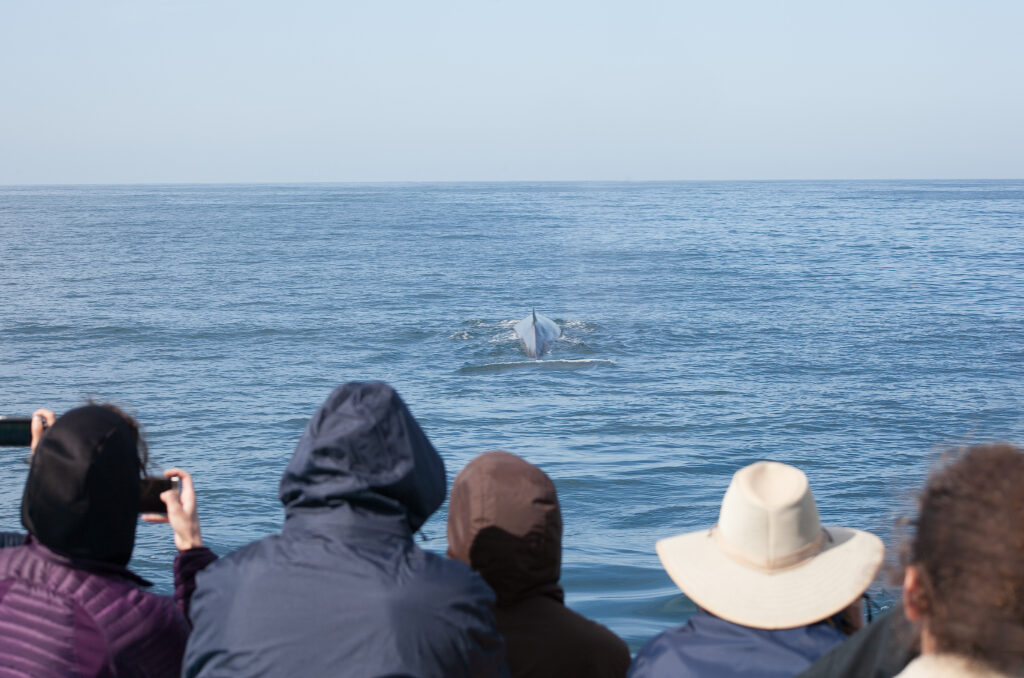 Peak whale watching season happens from December to April so now is the time to head to paradise! It's estimated that around 10,000-12,000 humpback whales regularly migrate to Hawaii during this time. Humpback whales have great intuitions and will approach boats often to perform some tail slaps, waving, blows, and of course breaching!
You can get the best of both worlds when you book a sunset dinner cruise and catch some whale watching. There are also many whale watching options throughout Kauai as well if the sunset dinner cruise is not your preference.
The Holo Holo Charters is in a great location very close to Hanalei Bay Resort, so make sure you book your stay today and add this amazing experience to your itinerary to create memories that will last a lifetime!