Our free-form lagoon pool overlooks Hanalei Bay and is surrounded by waterfalls, lush tropical gardens, and a spa tucked away in a grotto carved from volcanic rock. Walk down the path toward the bay, and you'll find a second, smaller pool that's popular with adults.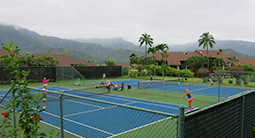 Our world-class Peter Burwash International, a Troon company, tennis pro offers private lessons, clinics, mixers, tournaments, junior classes, and more year-round.
Play your heart out on your choice of four hard courts or four artificial courts.
Learn more
Fitness Center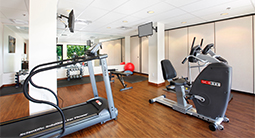 At Hanalei Bay Resort, it's easy to stay active on vacation. Open 24 hours a day, our newly renovated fitness center features air conditioning, state of the art cardio equipment, free weights, flat screen televisions, stereo music, and a locker room.
Hawaiian Gardens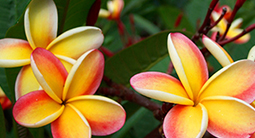 Our 22-acre property is home to dozens of native and non-native plant species. As you stroll along the paths that wind through our resort, you'll spot banana plants, plumeria, coconut palms, bougainvillea, and more.
Hospitality Lounge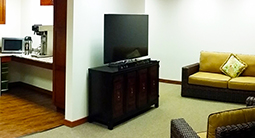 Complete with showers, a kitchenette, television, and Wi-Fi, the Hospitality lounge gives you a comfortable place to relax after a day of travel or before setting off on your next adventure. It's perfect for late flights! This amenity is complimentary during your stay and $25 per party after checkout. Owners enjoy complimentary access anytime. Please see the Front Desk to reserve it upon check-out.
The Beach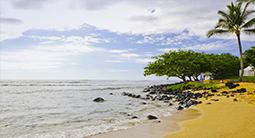 We share a pristine strip of sand with One Hanalei Bay. It's perfect place to spend the day lounging in the sun or playing in the cool waters of the Bay. The five-minute walk to the beach takes you down a jungle path, or one of our Bellman would be happy to give you a complimentary ride.
Activities Pool Cave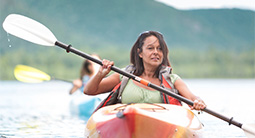 Temporarily Closed