The Island of Kauai is considered by many to be one of the most beautiful places on earth, the Na Pali Coast Wilderness Park just might be Kauai's crown jewel!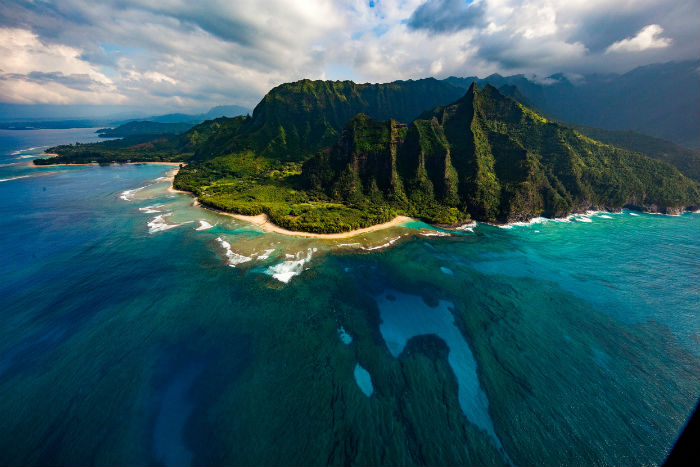 Towering Pali (sea cliffs), breathtaking valleys, cascading streams and waterfalls, the Na Pali Coast is truly a sight to behold! So visually stunning many movies and TV shows including Jurassic Park have been filmed in Na Pali over the years. However, these incredibly steep shores are nearly impossible to reach by foot. No problem! While staying at the Hanalei Bay Resort, why not float your way there? Gently rock back and forth along the coast as you take it all in.
Set sail and see the shores of Kauai and the Na Pali Coast, up close, as you never have before! With many boat and catamaran tours available you have numerous options for exploring.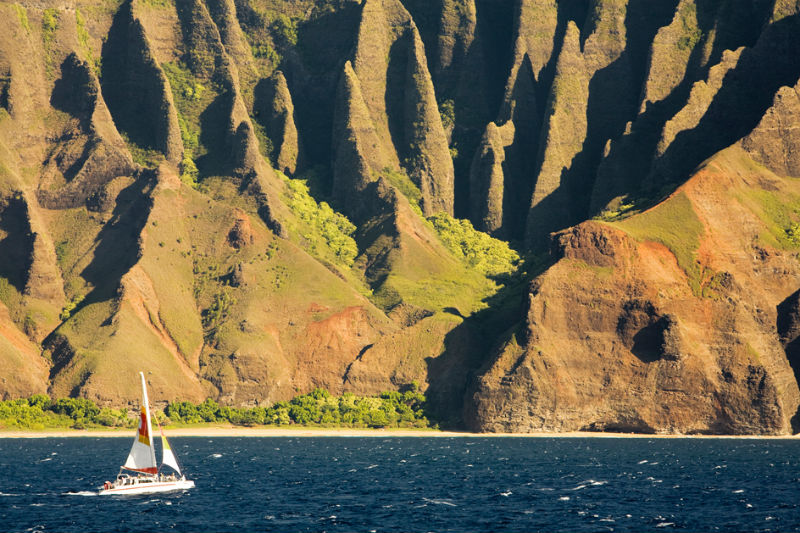 Take a snorkel tour and see every color of fish you can imagine! Soak up the incredible scenery on a sunset cruise or take a romantic dinner sail along the coast.  If you choose the Catamaran route be prepared, you might get wet! When you're not taking in the breath-taking scenery, keep an eye out for turtles, whales and dolphins!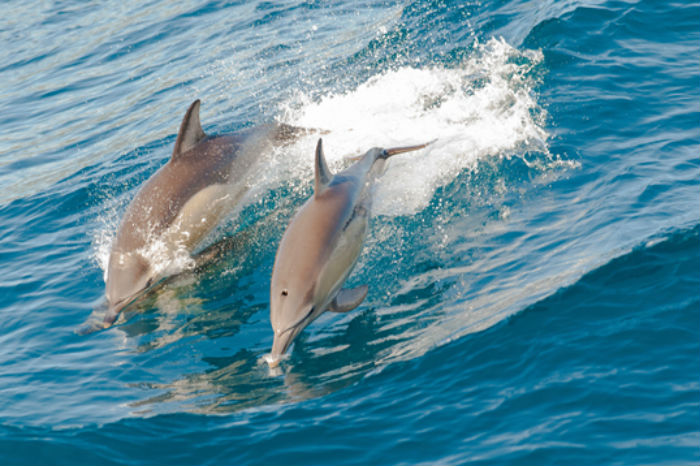 Ready to set sail and see the Napali coast line? Maybe you're more inclined to take a Kayak or paddle board adventure. For those who want to stay on land there's everything from golf, garden tours, stress relieving massages and much more.
Did you know when you stay at Hanalei Bay resort you have access to your own personal concierge? Best Kauai Tours has access to exclusive rates and is ready to customize your perfect Kauai itinerary—including Napali Boat Tours! Enjoy stress free vacation time with your ohana (family) and leave the planning to us. Sign up for the Hanali Bay Resort email list below and recieve exclusive deals and insider vacation tips
[pardot-form id="1892″ title="HBR – Send Me Deals"]